We provide full maintenance and bikes repair for home, business, or workplace.
Dear customers,
We come where you need it in the canton of Geneva and Vaud. 
Do not hesitate to contact us using the form on our website, by email at contact@velotruck.ch or by phone at +41 22 360 00 36 or +41 76 431 16 29 to make an appointment.
Wishing you a nice day.
The Vélo Truck team
Does your bike need maintenance? Is your bike out of order? You do not have time to bring it to the workshop?
Vélo Truck, a mobile bike workshop, is the solution!
Our mechanic comes to where you are. Our mobile workshop contains all the necessary equipment. We maintain and repair any type of bike.
Whether you are a big or a small company, think about Vélo Truck. Make your employees benefit from our offers and propose them a healthy activity. Our services can be funded by the company and / or employees. 
Contact us for more informations.
CLASSIC PACKAGE
FOR A TUNE-UP OF YOUR BIKE
This package includes a safety control, wheels axle lock, cockpit and seat post greasing and tightening. Check and adjustment of brake lever, pads and disks. Chain and transmission wear check, adjustement and lubrication. Tire inflation and wear check, wheels wear and truing check.
BREAKAWAY PACKAGE
FOR A DEEP TUNE-UP OF YOUR BIKE
Includes all the benefits of the CLASSIC PACKAGE plus thorough cleaning and lubrification of the whole transmission. Unveiling of the wheels, greasing of the wheel bearings and adjustment of the wheel axles. Control and greasing of the headset and the bottom bracket.
E-BIKES PACKAGE
FOR YOUR ELECTRIC ASSISTED BIKE
We also offer a specific CLASSIC PACKAGE and BREAKAWAY PACKAGE for electric bikes including diagnostic of all electric components, and updates for the BOSCH and SHIMANO STEPS equipped e-bikes.
CORPORATE PACKAGE
FOR YOUR COMPANY AND COMMUNITY BIKE MAINTENANCE
We offer multiples packages for the maintenance of bikes fleets, employees personal bikes, and bike workshop days, tailored for the needs and requests of your company and community.
The prices of all our packages and services are available here.
The prices offered include labor and cleaning of the bike. They do not include spare parts and supplies. Travel costs are 15.- CHF for the Geneva urban region, and 25.- CHF for the cantons of Geneva and Vaud.
We accept all types of payment: Cash, Debit Card, Credit Card, PostFinance and TWINT. 
In 2018, Alfonso, Emmanuel and Serge, long-time cycling enthusiasts, created Vélo Truck, the first mobile workshop service for the repair and maintenance of bicycles in the canton of Geneva. Driving our mobile workshop truck, we come to maintain your bikes at home, at your place of work or with companies that request our "corporate" services.
Since 2021, Davide has been taking care of all the interventions and ensuring the maintenance of your bike, by sharing his experience and his passion for cycling within the Vélo Truck team.
Our team welcomes you to the BY Vélo Truck workshop in Quartet, in the Charmilles district of Geneva, or comes directly to your home with our mobile workshop throughout the Lake Geneva region. We can also advise you on the purchase of a new bike, EAB and/or muscle, and respond to all your requests.
Do not hesitate to contact us by phone at +41 22 360 00 36 or +41 76 431 16 29, by email at contact@velotruck.ch, or via the form below to set up an appointment for the maintenance of your bike.
We remain at your disposal for all requests concerning any advices regarding your bike, the purchase of a new bike, and any information requests you need.
BY Vélo Truck
Rue de Bourgogne 25
1203 Geneva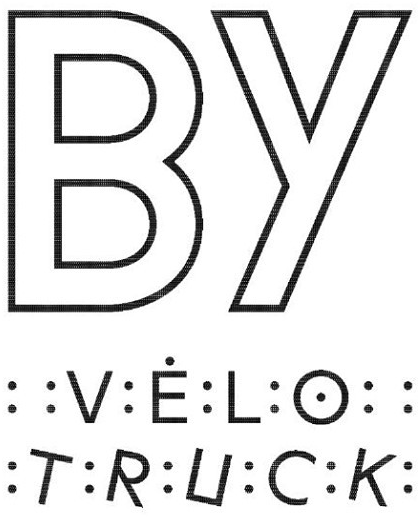 Business hours:
Monday – Friday
8h00 – 17h30
RESERVATION / INFORMATION REQUEST
Copyright © Vélo Truck Sàrl 2023